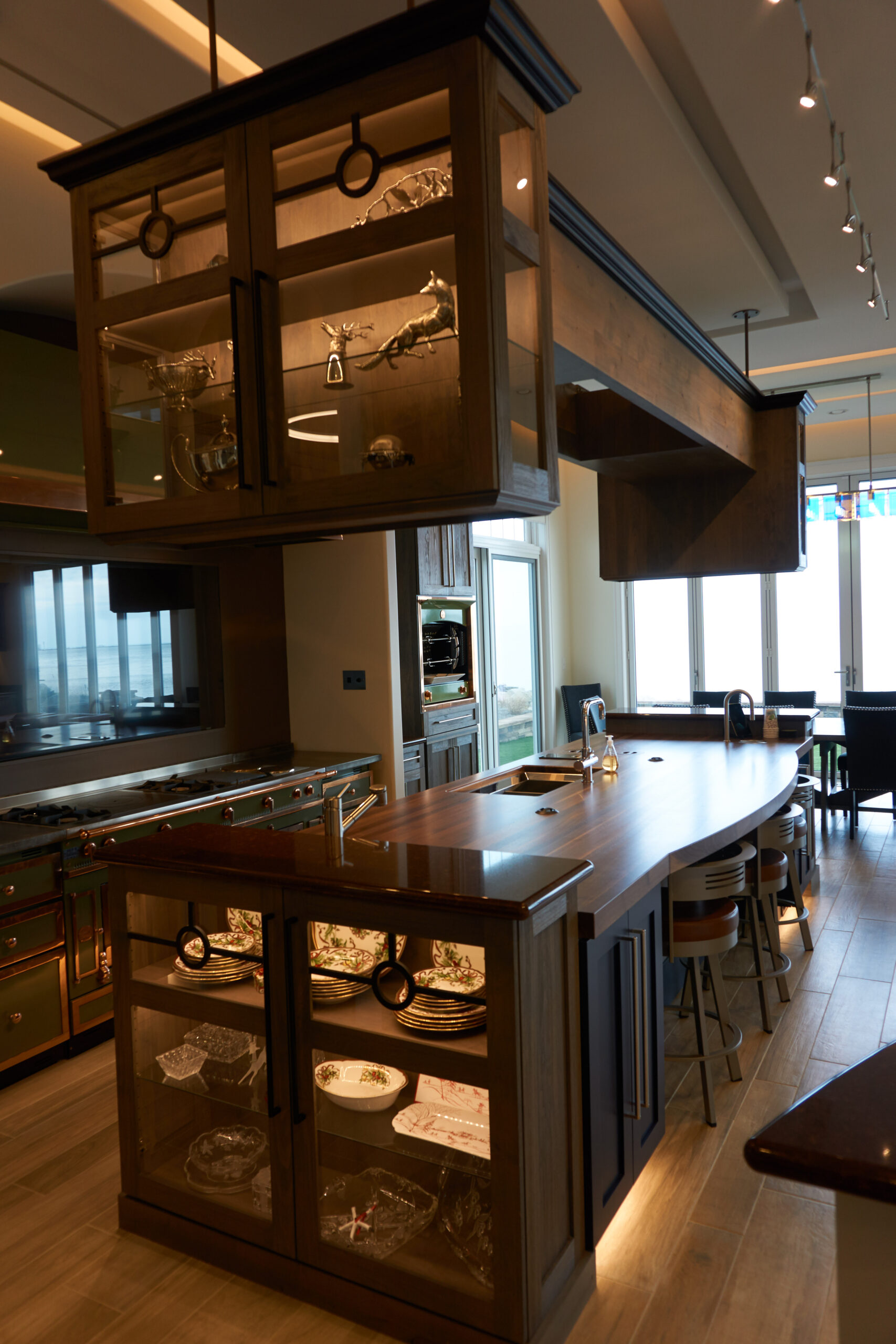 Creative Solutions by Professional Designers
Your kitchen is an expression of who you are, and its design should match your lifestyle. Whether you have traditional tastes or desire a modern feel, we can design your dream kitchen to suit any purpose. From your first appointment at our showroom to your final walk through at your completed home, CabinetMakers will make each step along the way a personalized and pleasant experience.
Before presenting a plan for your approval, our designers will discuss your lifestyle needs, review any inspiration you have gathered, and listen to your dreams and ideas.  Using this information, they will hand draw both a floor plan and perspectives of your cabinetry so you may visualize the completed project. From these plans the cabinetry is built using the finest materials available insuring that the quality of our product will add beauty and enhance your home for many years to come.
Once your cabinets are built, our team of experienced installers make sure that every phase of your plan is precisely followed and you are pleased with the finished product. Over the years many of our customers have become not only excellent references but, we are proud to say, fast friends. The major reason for this superb customer relationship is that we make the entire process both easy and fun. We enjoy what we do – and so will you.
Quality, Service & Reliablity
Standing behind a reputation of outstanding customer service & Care
Is a product line of unmatched quality & affordability
We are proud of our standards and our team
Let us show you why we are YOUR BEST CHOICE
Let's start your new dream project